T is for Turkey! I love this printable from Confessions of a homeschooler. I print out a copy for each kid and then give them gem stones to place on each circle on the T. You could also use bingo dabbers, rocks, coins, etc..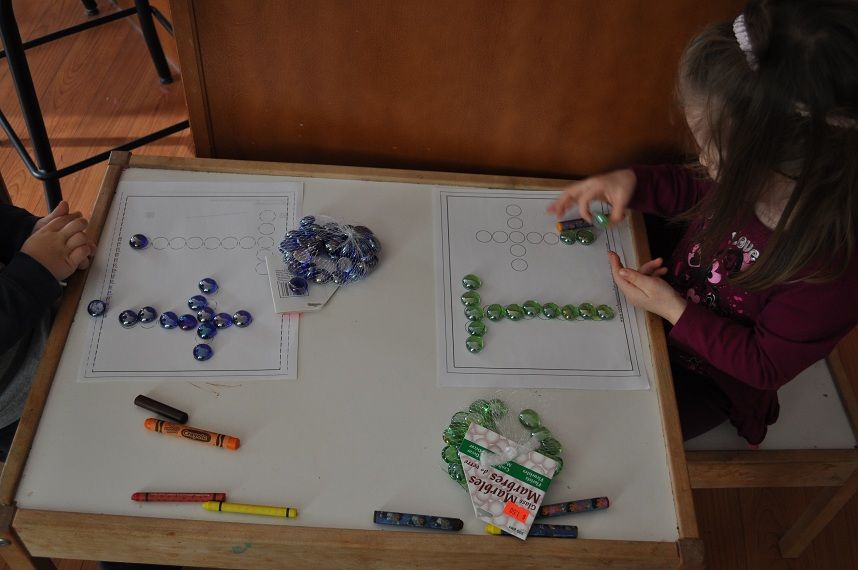 After creating the letter T the kids grabbed some ribbon and started creating pictures. So much fun!
We made these fun turkeys out of Styrofoam balls, Popsicle sticks and feathers. Simply paint the balls brown, once they are dry stick feathers in and the Popsicle stick, add eyes and a nose and voila, a cute little turkey for your Thanksgiving table.
Turkeys are always fun to paint! Kids can draw their turkey first, outline with black marker and then paint!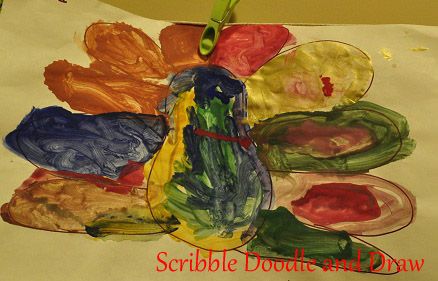 Leaf rubbings are always a favorite at our house in the fall. We like to go for a walk, collect leaves and then come back and complete our crayon rubbings. They look great laminated and make a great fall placemat!
We work on a variety of literacy concepts including beginning sounds like in the activity below. Students cut and paste the beginning letter sounds that match the picture and then write the letter in the box beside.
The bundle also includes math activities like counting and tallying concepts. In the following activity the students counted and tallied all the different colored feathers on the turkey and figured out which color had more, less, etc..